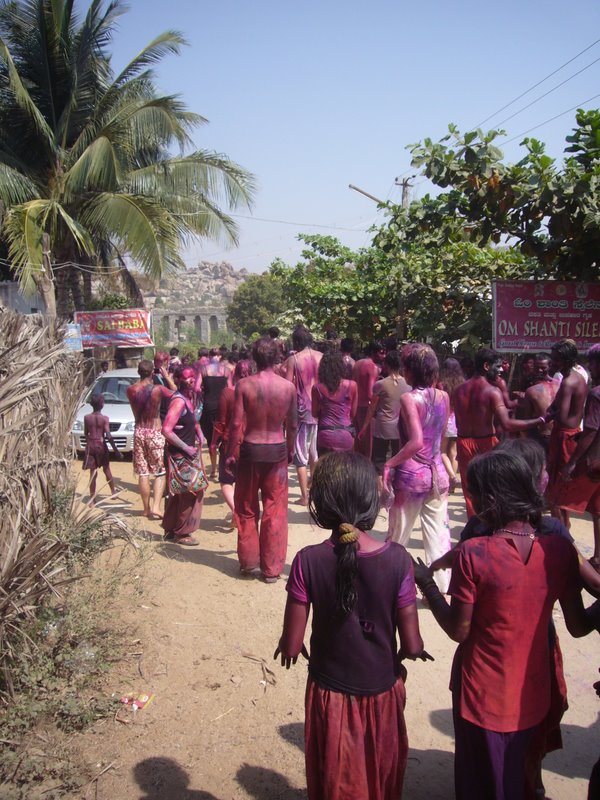 The festival of colours.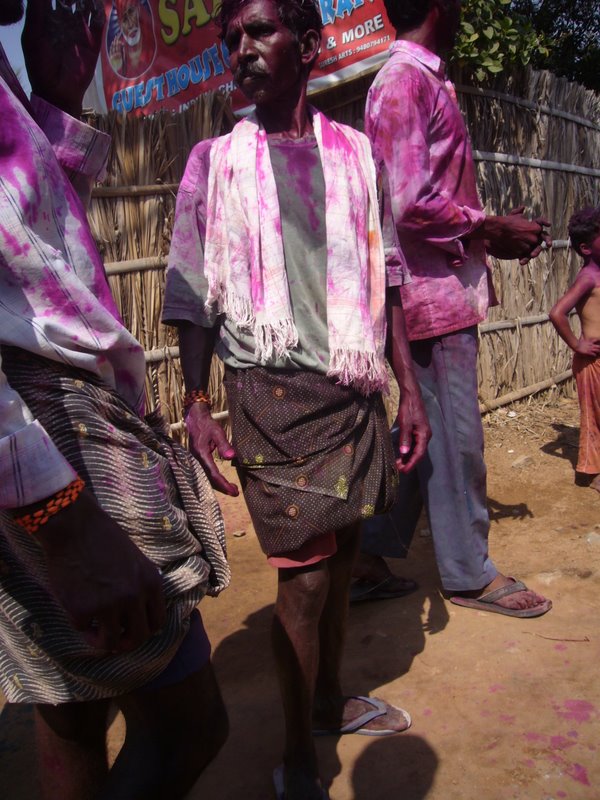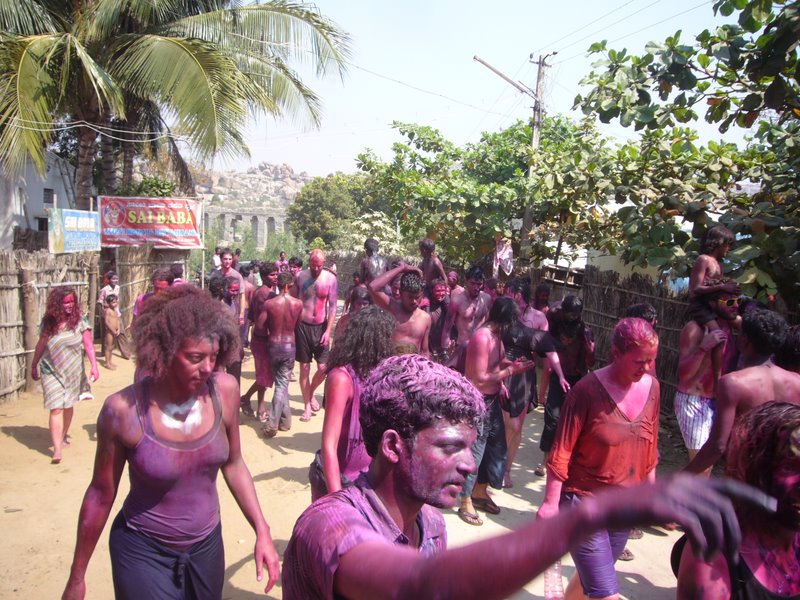 Mostly foreigners on the north side of the river.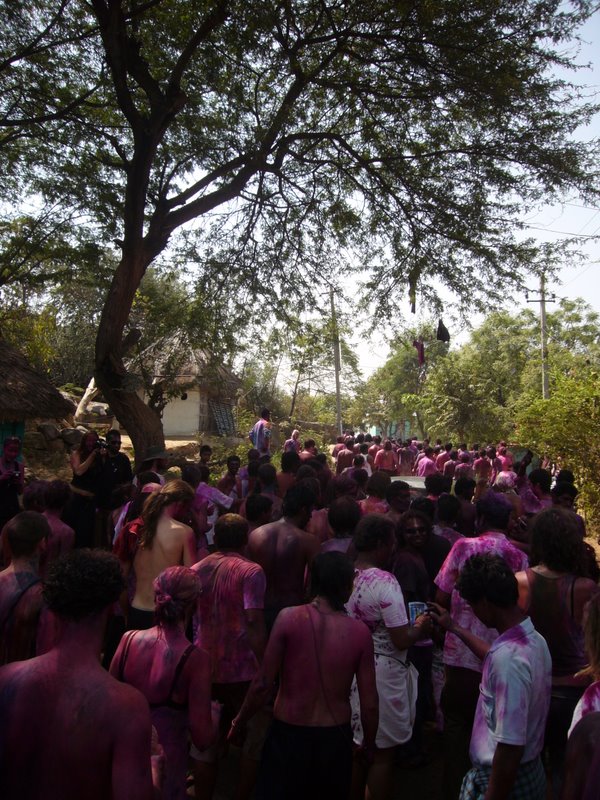 It was quite a procession, with a band somewhere at the front.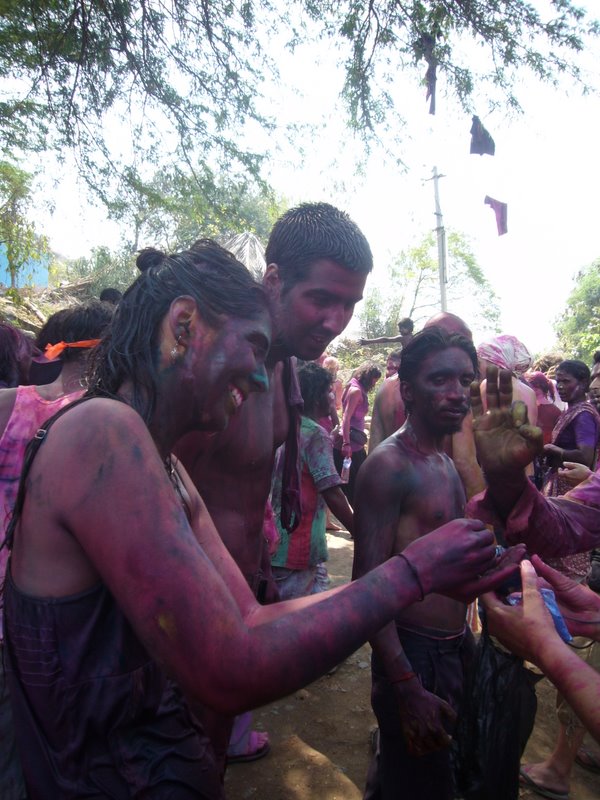 Colour was dosed out from bags into water bottles filled from a gutter.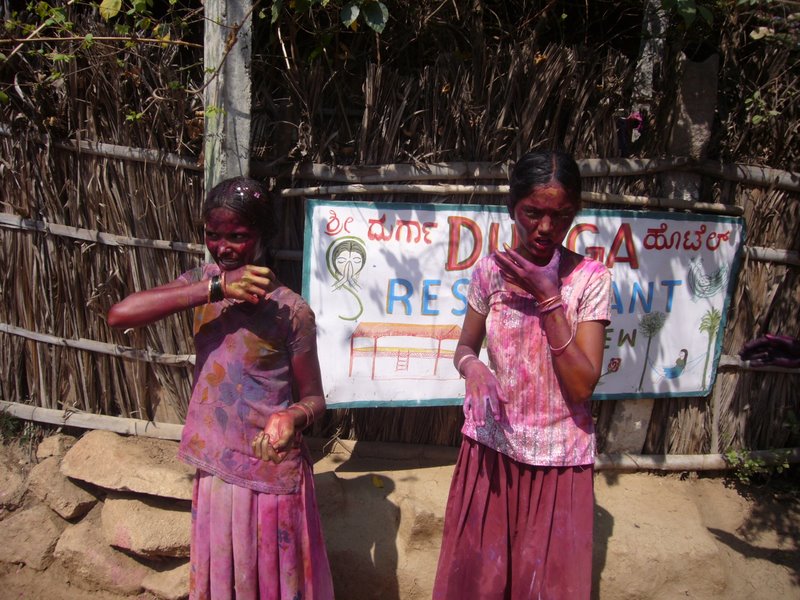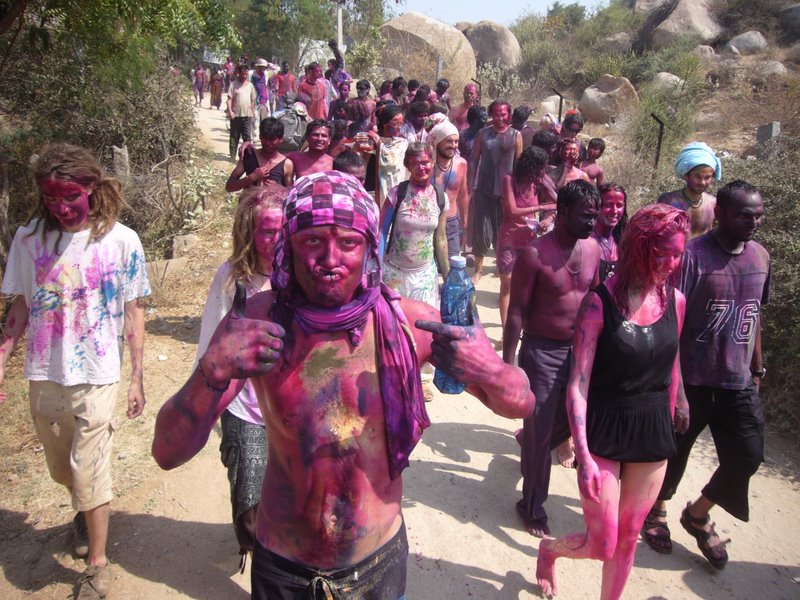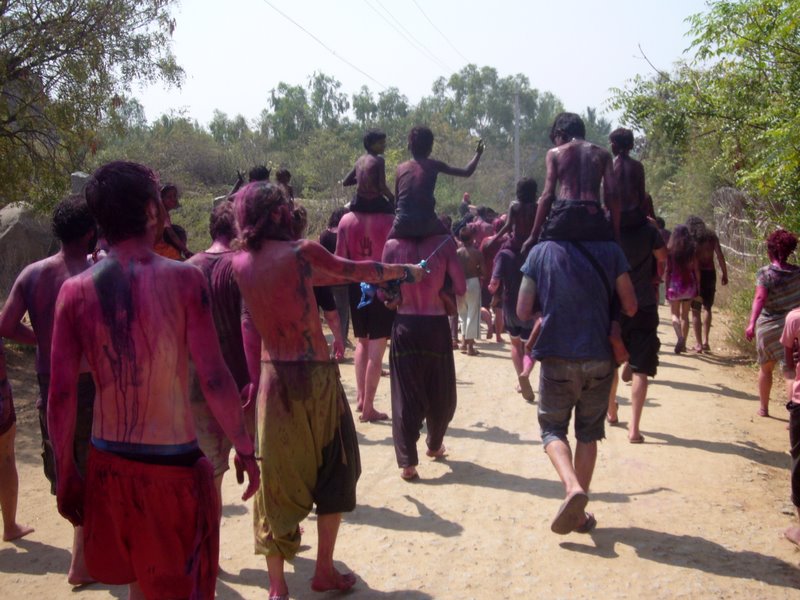 Local kids enjoyed being carried around on the shoulders of the children of Israel.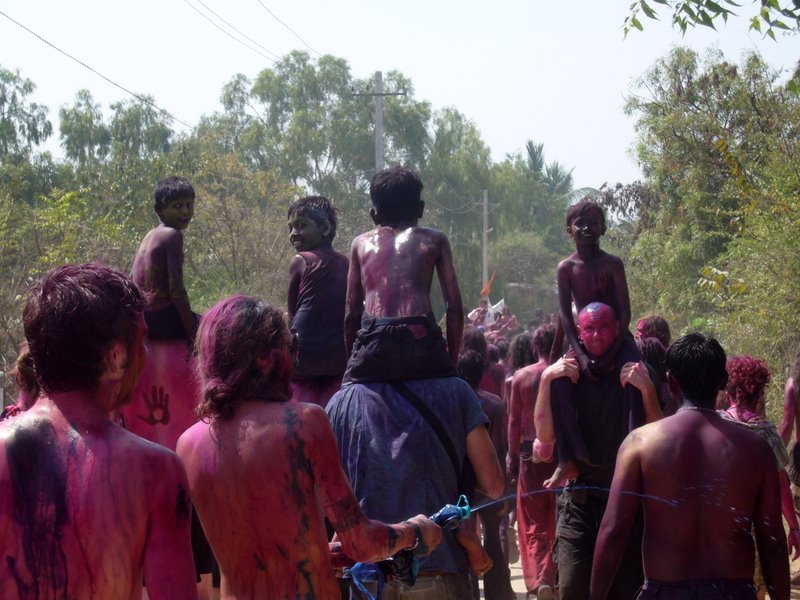 The foreigners didn't hold back with the colours.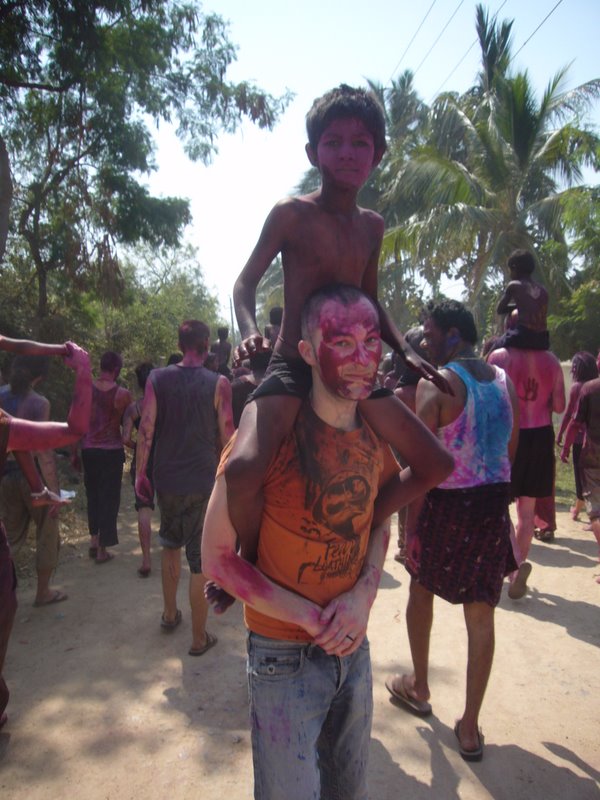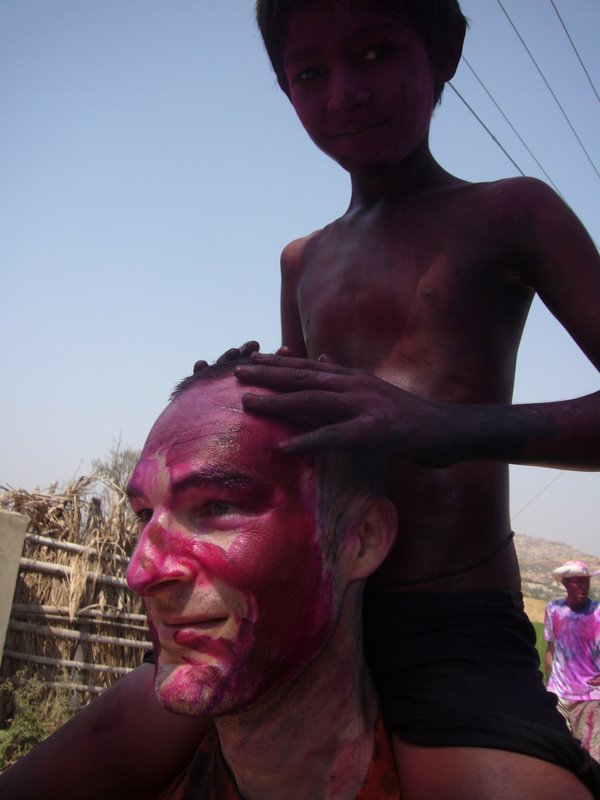 Nobody is safe.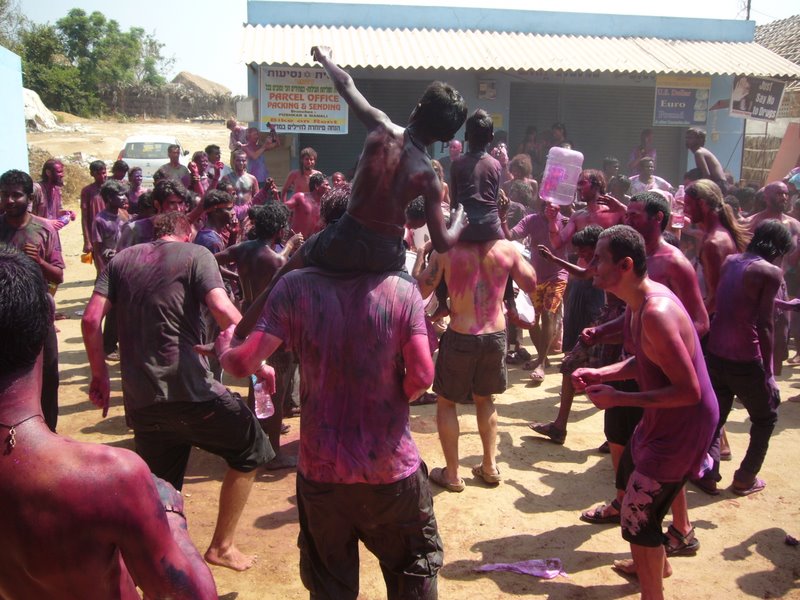 Notice the signs in Hebrew ... this is the little Israel area of Hampi.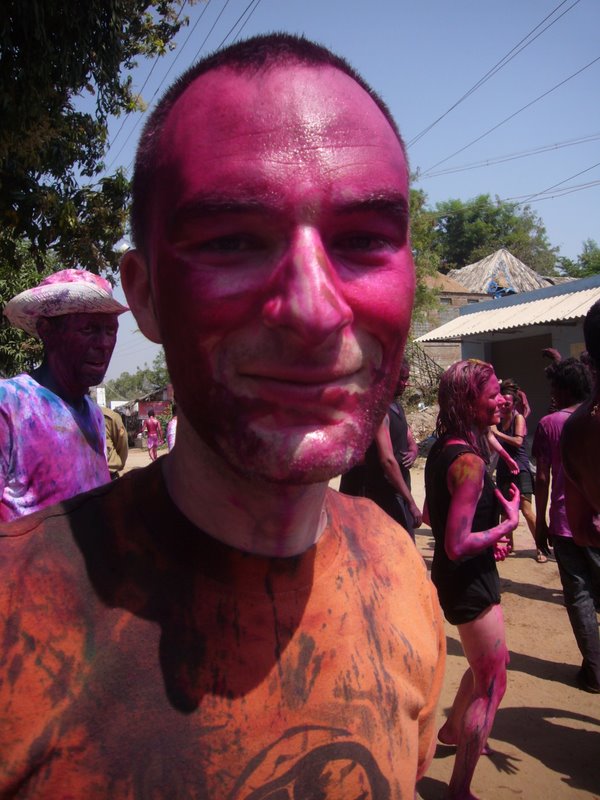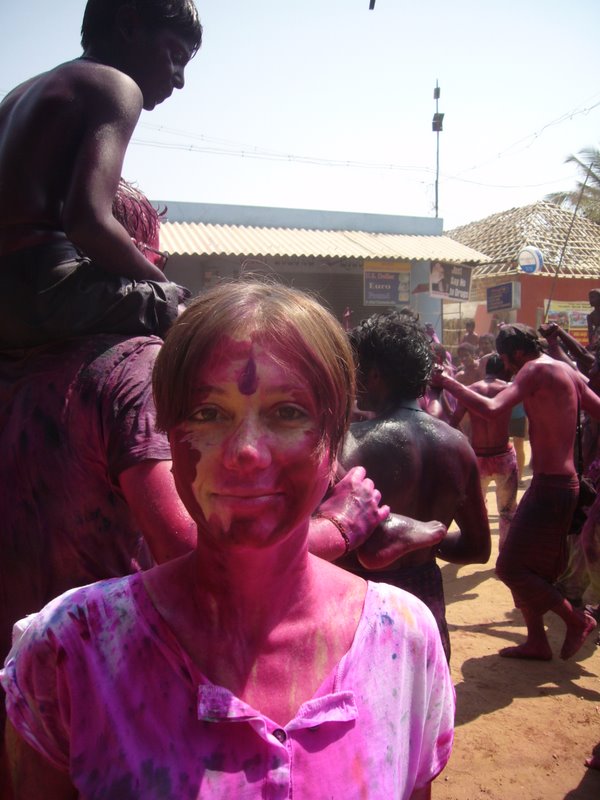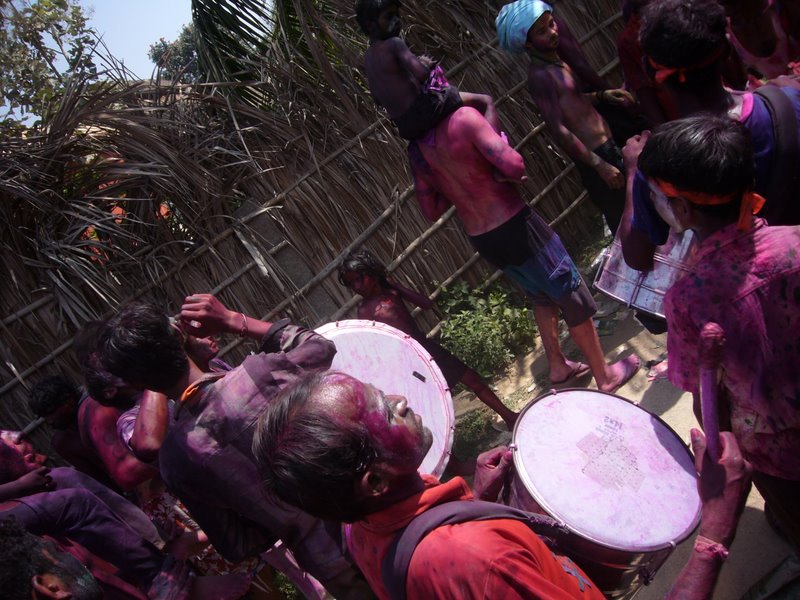 The band.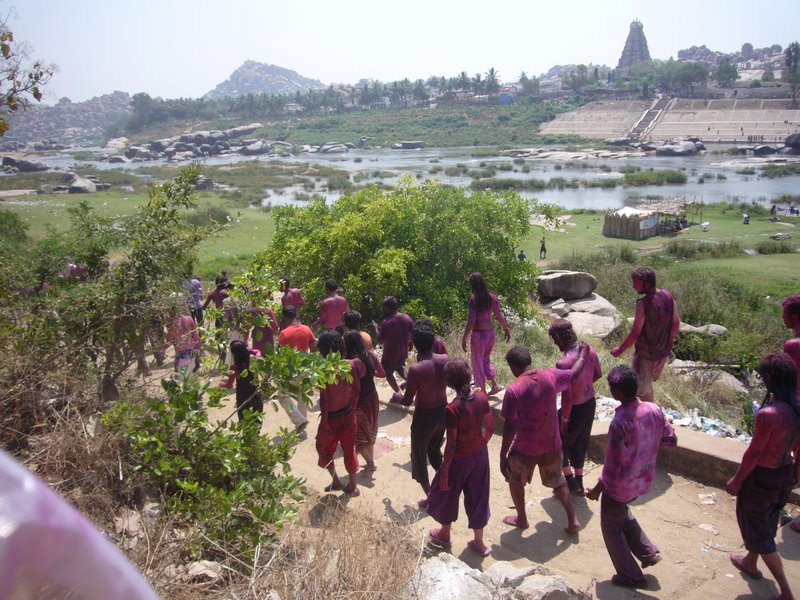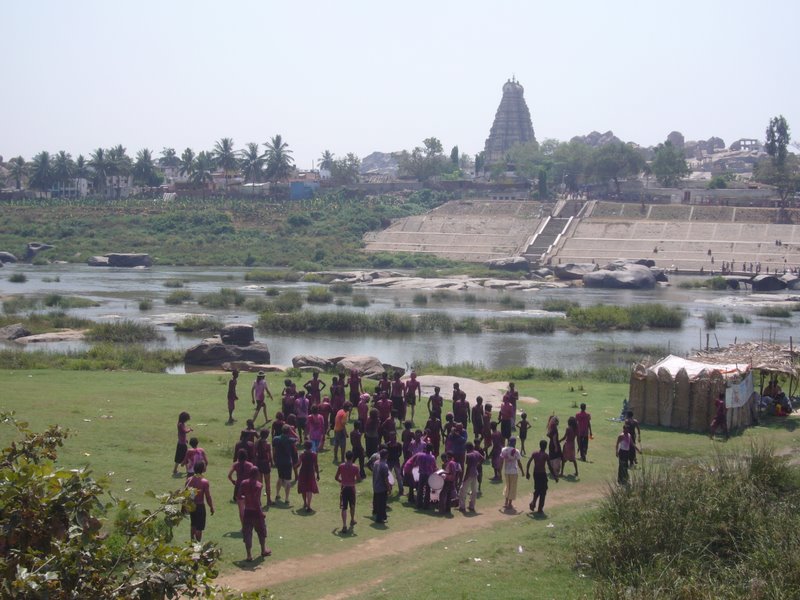 The party moved down the street to the riverside.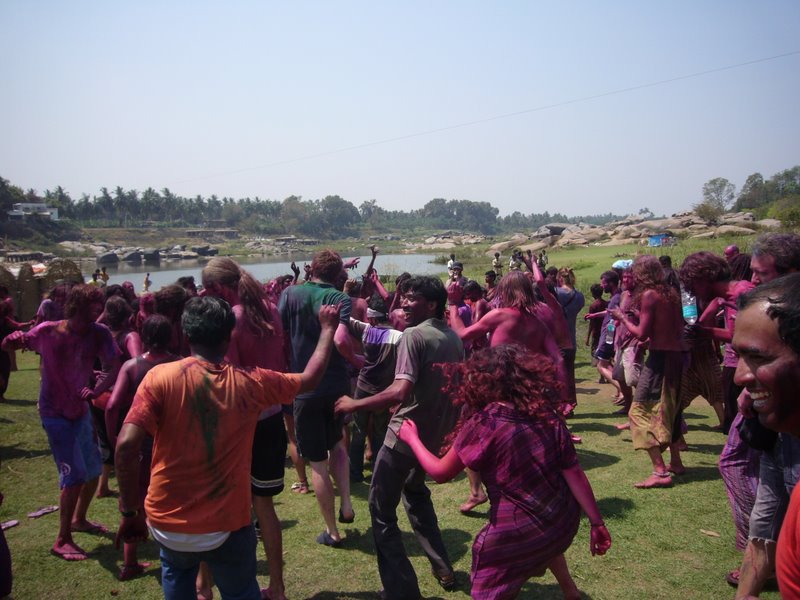 Eventually the music stopped and the party ended. People jumped into the river to cool off and attempt to remove the colour. Unfortunately the colour is not water soluble.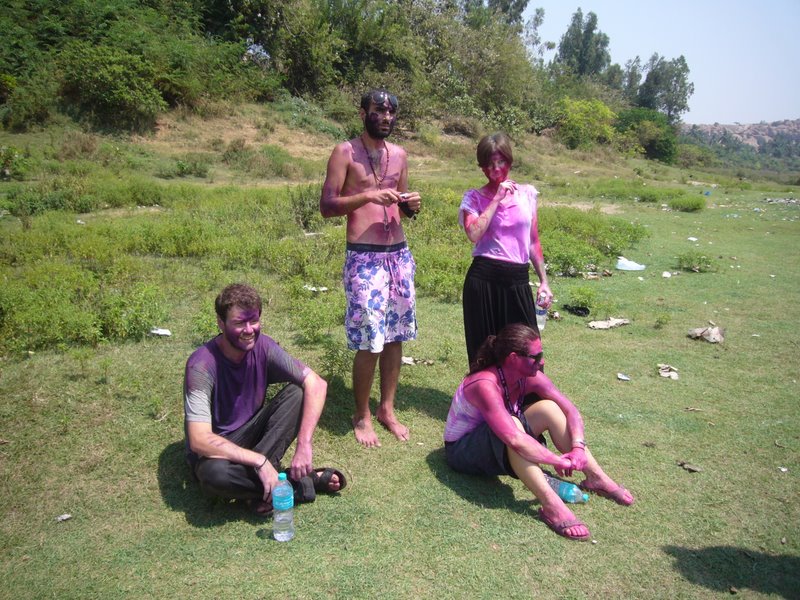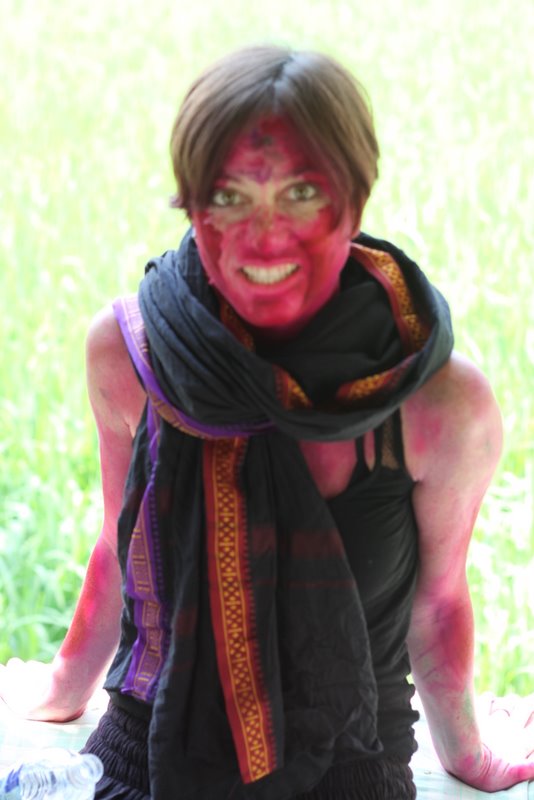 The colour lasted a few days.